Partners
APMSA's Partnership Program is a mutually beneficial partnership between corporations, organizations, alumni, podiatry groups who strive to enhance the educational process and experience of podiatric medical students. APMSA Partners understand that students are the future of the profession and support student education and professional development.
Organizations are invited to support APMSA's mission and student membership through our partnership program. A partnership with APMSA is your organization's opportunity to build strong relationships and brand awareness with the future leaders in the podiatric medical community. The collaboration gives your organization the ability to deliver your message directly to podiatric medical students across all podiatric medical schools in the United States.
Throughout the year, APMSA's Partners are instrumental in funding a variety of APMSA's educational programs from hands-on workshops and labs to sessions aimed at strengthening students' leadership skills and real-world practice management knowledge. Partners help fund APMSA's valuable travel, research, and education and service grants awarded to students each year. The Partnership Program also offsets the costs of APMSA's popular Academic & Athletic Conference which brings students from across the country together to promote exceptional educational experiences and to foster student and partner networking and fellowship.
The APMSA's student written and published digital quarterly magazine, Footnotes, is a great opportunity to highlight your organization's products, services, or mission to all 2,400 podiatric medical students across the country. Check out Footnotes today and inquire about advertising or sponsorship opportunities. 
We have much to gain by working together to support students.
Considering partnering with APMSA today!


---
Thank you to our current partners for their commitment to podiatric medical students nationwide!


Visionary - $50,000+ Level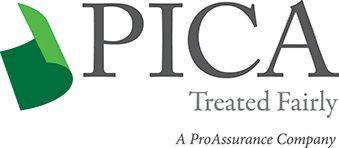 Founded by podiatrists, for podiatrists, Podiatry Insurance Company of America (PICA) is the nation's leading provider of medical professional liability insurance for podiatric physicians. For 40 years, we have provided medical professional liability coverage while supporting and enhancing the podiatric profession through sponsorships, risk management seminars and annual scholarships for podiatric medical students, to name a few. We offer a variety of discounts, such as part-time, new practitioner, risk management, non-surgical and leave of absence, other insurance products through ProAssurance Agency, outstanding customer service and expert claims handling with a seasoned team of specifically approved defense counsel. PICA is committed to protecting and supporting podiatric physicians in every aspect of their practices. We're with you. Every step of the way.


---
Advocate - $25,000 Level



Founded in 1912, the American Podiatric Medical Association (APMA), headquartered in Bethesda, MD, is the leading resource for foot and ankle health information. Currently, the organization represents a vast majority of the estimated 18,000 podiatrists in the country. In addition to the national headquarters, APMA boasts 53 state component locations throughout the United States and its territories, as well as affiliated societies. 




The American Board of Foot and Ankle Surgery (ABFAS) strives to protect and improve the health and welfare of the public by advancing the art and science of foot and ankle surgery. To accomplish this goal, ABFAS grants certification status to candidates who successfully meet the guidelines for demonstrating competency and proficiency in the art and science of foot and ankle surgery.


---
Ambassador - $10,000 Level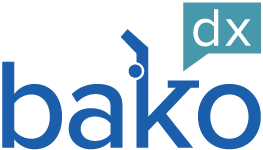 With innovative lab technologies and a team of highly experienced pathologists, Bako Diagnostics is the podiatric medical community's premier pathology services partner. BakoDx specializes in laboratory diagnostics of nail, skin, wound, soft tissue and bone of the lower extremity. BakoDx's testing includes:


DNA (PCR) tests for onychodystrophy and skin infection
PAS, GMS and FM stains
ENFD analysis
Identification of bacteria from culture


BakoDx's in-network services are available through its more than 250 million covered lives, including all five national health plans and more than 200 additional insurance providers.


BakoDx is committed to supporting the education and advancement of the podiatric medical profession. Let us show you the BakoDx difference. For more information, visit 
BakoDx.com
 or call 855-422-5628.